If you're wondering how to remove dip nails, you've come to the right place. Perhaps you've put off having the perfect manicure due to the removal process of dip nails, which involves using acetone. This can damage your natural nails and cuticles, so today, we'll tell you how to remove dip nails without acetone.
If you are into beautiful dip nails but are tired of the awful smell of acetone during removal or afraid of going through the process only to feel frustrated that it not only didn't work but left you with damaged cuticles and weak nails, then you should learn about other dip nails removal methods.
When you get tired of your regular nail polish manicure not lasting as long as you want, you start looking for alternatives, such as dip nails, which offer salon-quality nails that last. However, that's only one side of the perfect manicure; you also need to learn how to get rid of it when it comes.
Like all types of polishes, adhesive nails, nail art, or nail enhancements, it's absolutely key that you know how to get rid of them the right way. By this, we mean in such a way that is the least damaging to your nails. Continue reading and learn how to remove dip nails without acetone, tips, and more.
Dip Nails Intro
Also commonly referred to as SNS nails, the dip powder nail technique involves dipping the nail into colored powder (or brushing the dip powder onto the nail), then using a clear sealant on top.
The result is a longer-lasting manicure that can remain chip-free for up to a month.
Simply put, dip powder polymers are stronger than those found in gel polish; therefore, dip manicures will generally last longer, up to five weeks, if properly cared for.
Dip Nails Vs. Acrylic Nails
Dip nails are similar to acrylic nails, but instead of using liquid monomer and polymer, dip powder nails use a powder to create a strong, durable bond between the nail and the enhancement.
Dip powder nails are not harmful to your natural nail, unlike acrylic nails. Acrylic nails use liquid monomer and polymer to create a strong, durable bond between your natural nail and the enhancement.
However, this strong bond can damage it when you are peeling or filing off your enhancements. Not only can it damage your natural nail, but it can cause an allergic reaction and lead to an infection.
With dip nails, you do not need to go back every two or three weeks for a fill-in. Since the powder material hardens underneath the enhancement, they last longer than acrylic nails.
How To Remove Dip Nails Without Acetone: Water & Nail File
Step 1 Soak your nails in water
You can microwave a bowl of water or get hot water from the tap. The hotter, the better. Soak your nails for around 5 minutes. Ensure your water is still warm during the process because it won't work right if it cools off too much.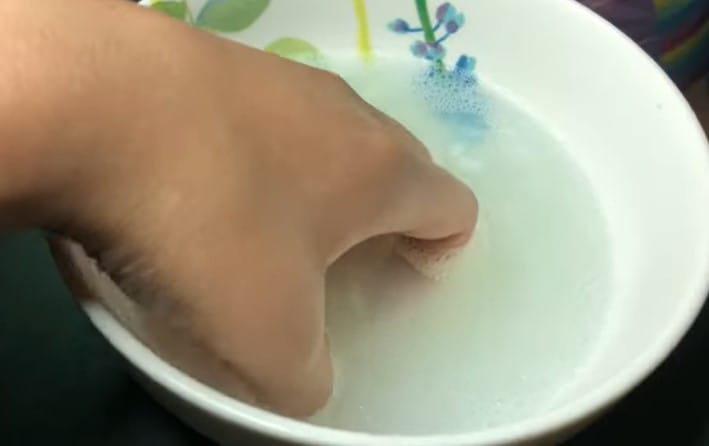 Step 2 Cut down your nails
After your nails have softened a bit, you will want to use nail clippers and cut your nails down. Cutting them down will help loosen the powder hold and make step 3 a lot easier.
For this step, we recommend using MelodySusie Acrylic Nail Clippers. With a shape blade and high-strength spring, this nail tip cutter can smoothly trim various nail types and lengths from different angles: Round-cut, Straight-cut, and French-cut.
With a curved handle and ergonomic design, this fake nail clipper perfectly fits the palm and is comfortable to hold and use. This acrylic nail cutter is made of high-quality stainless steel material and nitrogen resin painting material.
You can tighten or loosen the screw to adjust your desired blade angle. The shaped blade and strong spring give you the full support to clip nails easily.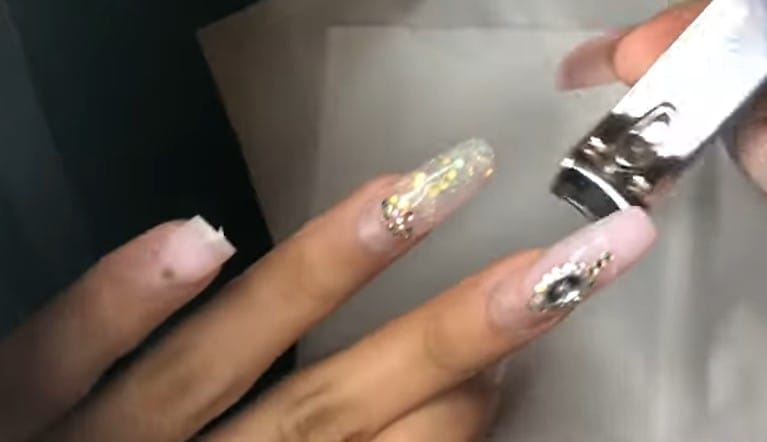 Step 3 Start filing your nails down
You'll need a nail file or an electric buffer (the electric will be much faster). File down your nails until the color has been thinned out or removed completely.
You can also soak your nails in hot water again once the color has been thinned. Repeat this process until all your color is gone!
For this step, we recommend butter LONDON Banana Nail File. The butter LONDON Nail File is made from a soft 180 grit that ensures nails are snag-free and never damaged.
The unique shape is ergonomically designed to fit the curve of your natural nail. The perfect tool to shape your nails; it makes shaping easy, peasy and perfect every time.
Use butter LONDON's Nail File before painting. Buff away any imperfections and prolong the life of your manicure.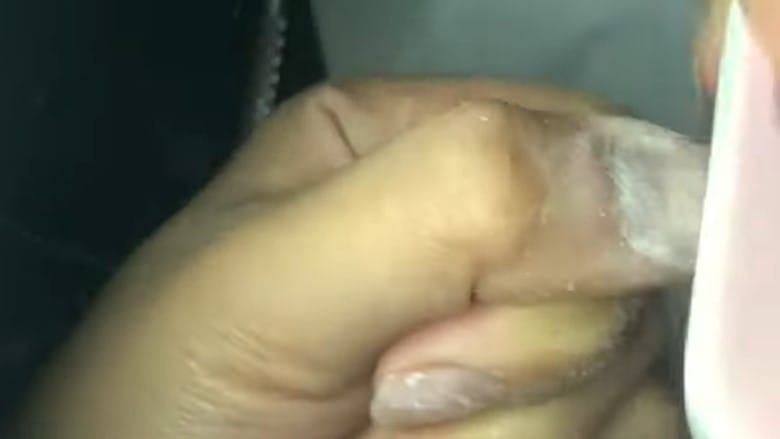 How To Remove Dip Nails Without Acetone: Oil, Soap & Water
Step 1 Losen nails up
First, you would need to use a cuticle pusher or a nail tip to gently push underneath the sides of your nails. This helps to loosen the nails up and allow the water and oil mixture to seep under.
You can use Tweezerman Dual Sided Pushy, which is made of premium quality stainless steel that is long-lasting and cleans easily after each use.
The scoop end is contoured to comfortably follow the shape of the nail, effectively pushing back cuticles Flat, thin end for pushing back and cleaning up corners of the nail.
Clean under and around the nail using the fine end of the tool using the curved side, and gently push back the cuticle. Its buffed edges prevent scratching of the nail for a gentle touch when tending to cuticles.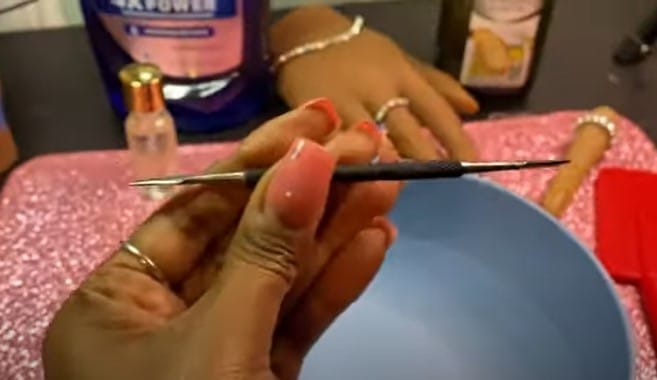 Step 2 Apply oil
Next, apply some oil directly onto your nails to moisturize your nails and skin.
We recommend Sally Hansen Vitamin E Nail and Cuticle Oil. It softens and conditions cuticles while helping nourish dry nails and cuticles.
Natural essential oil complex moisturizes with Vitamin E, Apricot Kernel, and Aloe. An intensely moisturizing Vitamin E oil that softens cuticles and cares for dry, brittle nails.
Natural Essential Oil Complex with Vitamin E, Wheat Germ, Apricot Kernel, Aloe & Panthenol moisturizes & conditions cuticles while increasing nail flexibility.
How to use Sally Hansen Vitamin E Nail and Cuticle Oil:
Brush on Vitamin E Nail & Cuticle Oil nightly.
Massage nails to help increase circulation to the nail bed and stimulate growth.
Wash off before applying the nail color. It can be used over nail color or on bare nails.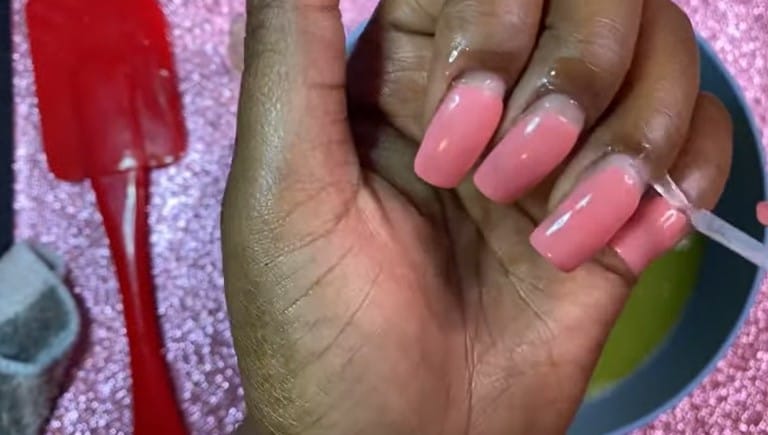 Step 3 Soak your nails in the mixture
Now using a large bowl, mix the hot water with your oil and dish soap. Then, you can soak your nails into the mixture for around 20 minutes.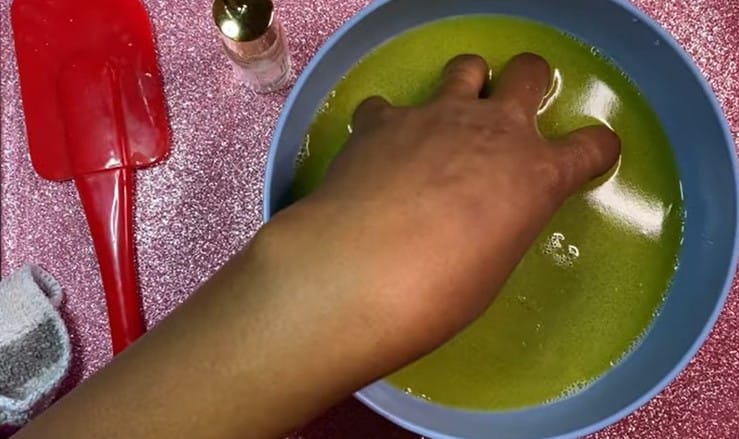 Step 4 Remove dip nails
Finally, once your nails have soaked, you can use your cuticle pusher to gently lift the dip nails up to remove them.
If your nails still struggle to come off, you can resoak them again.
How To Remove Dip Nails Without Acetone Additional Tips
Giving your nails a break from dip powder can also help them stay healthy and strong.
You can lightly buff the nail surface to make them smooth. At this point, your nails could be sensitive. You can give them a break and strengthen them using a gel base coat.
The best way to take care of your natural nails is to wash and moisturize them frequently. Coconut oil is an excellent moisturizer that keeps your nails shining while protecting against infections.
Common Questions About Dip Nails Removal
Will dip nails eventually fall off?
According to experts, dip manicures last 14 days or more in real-life use. It can be longer or shorter depending on your nails and how the process goes for you.
What liquid removes dip nails?
The easiest way to remove dip powder nails is to file them down and soak them in pure acetone.
You'll need pure acetone (regular nail polish remover won't work here), aluminum foil, cotton balls, a 180-grit file, orangewood sticks, a buffer block, and cuticle oil.
Why is it important to know how to remove dip nails without acetone?
This is because the conventional method usually requires soaking your nails in acetone for a long period of time. And this is bad for you because acetone is a very corrosive chemical that can eat away at your nails and skin.
Proper removal of dip nails will help you preserve the health of your nails. Just like any other enhancement, the right removal process must be employed to avoid possible problems.
Is it hard to learn how to remove dip nails without acetone?
Learning to remove dip nails without acetone isn't hard at all; if you wish to take off dip nails without acetone, you can do so by employing the above methods. These are natural methods and ingredients you can find at home.
What alternatives do I have on how to remove dip nails without acetone?
Dip nails can be removed without acetone using white vinegar, alcohol, baking soda, and toothpaste.
Can you remove dip nails with rubbing alcohol?
Rubbing any alcohol will not remove dip nails. Rubbing Isopropyl alcohol, however, helps soften the dip nails so you can file them down for easy removal.
Can baking soda really help how to remove dip nails without acetone?
Mix the two in a small bowl to use baking soda and toothpaste and cover your nails with the mixture. Allow them to sit for 15 to 20 minutes before rubbing the dip powder polish off of your nails.
How To Remove Dip Nails Without Acetone Video Tutorial
Products Mentioned In This Article