If you've wished to get the perfect mani on your own, then the best hard gel for nails is what you need. Just like any painter who needs the best tools, hard gel, it's a fantastic choice to go from a regular nail polish job to the next level, so if you can relate, we are here to share with you some of the best hard gel for nails currently on the market.
If you are anything like us and obsessed about the perfect mani, hard gel, which is super easy to apply, is simply great for those who make their nails an essential part of their overall looks. Keep in mind that styled nails can not only accentuate your look but will also make you feel like a true queen on any given day.
Once you get to know hard gel for nails, you can never go back, it offers long-lasting results and salon-quality nails in the comfort of your own home and by your own hands. With hard gel, you really have no excuses not to have your nails more than presentable, but even go for a sophisticated look to make you stand out from the crowd.
As you can tell, hard gel for nails is here to stay and is pretty much the defacto choice for women who care about their nails and wish to express their unique personality at half the price. If you have no idea where to get started, continue reading as we share with you where you can find the best hard gel for nails, tips, and more.
Hard Gel vs Acrylic
Hard gel is more flexible and stronger than acrylic, but it's not as hard. Someone who is used to acrylic may feel that hard gel is weaker, but that is not true. The hard gel can withstand greater pressure and is less likely to break or crack than acrylic.
UV hard gels come ready to use out of the jar or tube, unlike acrylic, which requires mixing a powder and a liquid with proper ratios. This also means they don't have the strong smell of acrylic monomer liquid.
A huge benefit of light-curing is that it won't dry until you make it dry. This gives you plenty of time to fuss with your design and gets it just right.
Once you mix acrylic, the hardening chemical reaction is off and running, so you can only work with it so long before it hardens on you.
Hard gel vs Polygel
These are not the same, but they are very similar. Polygel is a hybrid with a much thicker consistency and can be easier to control than builder gel which can flood your cuticles if you let it sit for too long.
Polygel is so sticky that you need Slip Solution to manipulate it.
Benefits of hard gel:
Hard gel is used when you want to create length, thickness, or add strength to the nail.
You can apply hard gel to either natural nails for a non-chip overlay or use it with nail tips to create extensions or enhancements.
It's much stronger than regular gel polish base coats, and the formula is a much thicker consistency than a normal base coat.
They have high self-leveling properties, which ensure a smooth foundation layer.
Best Hard Gel For Nails
Mia secret leaves you with long-lasting salon-quality nails at affordable prices; this hard gel for nails can be used over tips and natural nails. It is great for personal and professional use and ideal for making nail extensions.
This structuring gel is easy to apply. Its consistency is ideal to make nail extensions using sculptural nail forms. It can also be used over tips and natural nails.
It has the same transparency, adherence, and consistency as Mia Secret gels collection. Before application, nails must be prepared with a gel base coat such as Luxury or any other base UV/LED gel.
What Our Testers Say
This is my go-to builder. Very durable and easy to use. I use the nude color, which is the perfect match for me.
IBD Building Gel, Hard Gel Nail Extension, clear stays in place, moves when you need it moved, and has slight self-leveling properties that assist effortless application.
It is lighter than acrylic and hard gels, without sacrificing strength and stability but without the monomer odor or excess dust. Brush on, sculpt, and get those nails in tip-top shape with just a few swipes.
Brush on, level, and cure. IBD Building Gel moves and cures on command so you can shape and refine until nails are ready. Cures in LED, UV, or LED/UV light.
What Our Testers Say
I loved this gel. I normally buy Orlly brand here on Amazon. But this one is way better. I am not a professional, so this is way easier to use on myself. The color is not extremely sheer, which I liked.
I can see what I'm doing before I put my hand on the lamp. The strength is great, it sure lasts up to 2 weeks. I'm sure it'll last longer done professionally. Very well compatible with beetles gel polish.
IBD LED/UV Builder Gels are user-friendly, easily work, and are self-level for minimal filing.
IBD LED/UV Builder Gels cure on demand, giving the technician the extended working time necessary to achieve the perfect application.
LED/UV Builder gels do not have an odor and have very little heat sensitivity. They are formaldehyde and toluene free.
What Our Testers Say
This product is not only the easiest gel I have ever used and worked with, but it's super clear- comparable to glass! It lasted several weeks on my nails!
I really enjoy shaping my nails rapidly with no one burn or hand retraction from the lamp because this product pretty much lays itself with nothing but pleasure and no burning! Get it asap.
Get professional, high-shine, no dry time, and long-wear nails. Delivering mirror shine, no dry time, and indestructible, chip-free wear for up to 14 days, this easy-to-apply system makes you your own manicurist at a fraction of the price.
Among the best hard gel for nails, this Sally Hansen starter kit puts professional results at your fingertips with a unique system that equips you with everything you need to replicate a state-of-the-art gel manicure.
A gel nail polish lacquer that provides up to two weeks of colorful shine. This glossy nail polish delivers a mirror shine full of vibrant color. Not only is it chip-resistant, but it's long-lasting as well, providing up to two weeks of beautiful wear.
What Our Testers Say
So I've been thinking about doing my own nails for quite some time and finally took the plunge. This little starter kit was so easy to use, and I'm very happy with my nails and look forward to using different colors.
This is gel-like, never before. Experience non-solvent UV/LED Gel Color that provides vibrant, budge-proof, and streak-free color. This self-leveling, high-shine formula won't fade, dull, or chip for over three weeks of flawless wear.
Up to 3 weeks of chip and fade-proof wear. The non-solvent formula has no harmful fumes and never changes consistency.
The second step in a 3-Step process, Londontown's Gel Color line features 45+ iconic shades in a non-solvent formula that provides a vibrant, lasting, and streak-free color.
How to use LONDONTOWN Gel Color:
After applying Universal or Sculpting Base Coat to each nail and curing, apply two thin coats of Gel Color to each nail
Allow curing for 30 seconds under a LED lamp or 60 seconds under a UV lamp
Follow with one thin coat of Londontown Color Top Coat
This 50ML tube of clear nail gel is the clearest, perfect for encapsulated nails, inlay nails, dry flower nails, glitter nails, rhinestone nails, and nail designs on press-on nails.
It is suitable for creating a nail extension in different shapes like square nails, oval nails, coffin nails, or french nails with this poly nail tube. Hard gel for nails can be picked and pushed on nail dual forms smoothly.
Makartt gel extension nail builder for nails is stronger, more flexible, and easier to control than other nail extension gels. You can file the gel nail extensions with a nail file or a nail drill machine to remove them.
Tips
The dual ends gel nail brush and picker are easy to hold and operate. You can use it to create your own beautiful nail tips on the nail art road.
The nail builder nail gels kit includes 12pcs vivid color builders gel, 3pcs nail art brush, and 10pcs nail forms. Combining 12 different colors can bring unlimited joy to your nail art design.
Saviland builder nail gel is made of natural resin and healthy ingredients, suitable for all nail extensions, fixed nails, and nail art, such as 3d nail design.
It can also be used to strengthen weak natural nails and repair natural nails to protect the nails. Saviland builder nail gel for nails can make your nail design on the nail surface for a longer time, and it is not easy to break or peel off.
Tips
After curing, a sticky layer will be on the nail surface, which is easily mistaken for not dry. You can wipe the nail's surface with a slip solution, which can be easily removed.
How to apply Hard Gel For Nails
Step 1 Prepare the nail
Clean, file, and buff the nails. Push back and trim the cuticle. Wipe the nail with a lint-free pad using nail cleanser or acetone.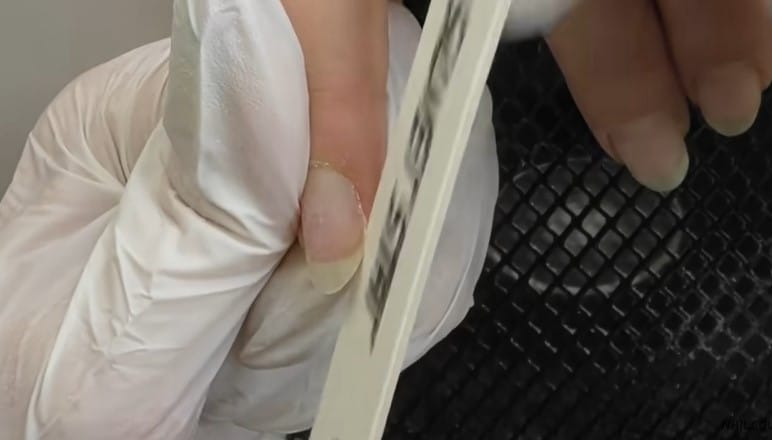 Step 2 Apply base coat or primer
If your hard gel requires you to use one. Cure under your nail lamp if needed. If you don't need a primer, you can skip this step and save some time.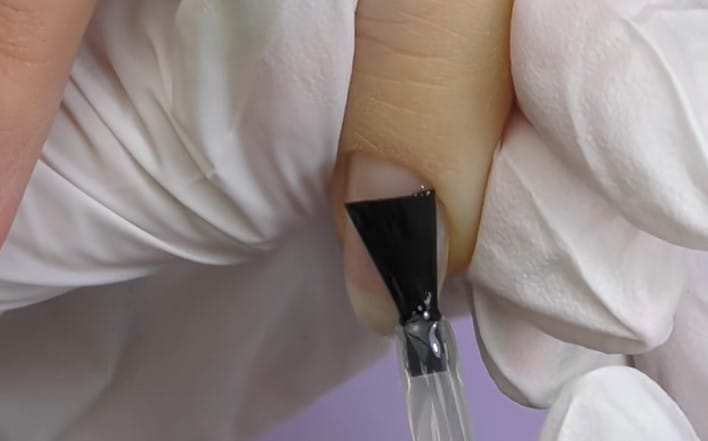 Step 3 Apply the hard gel
If you are using a bottled builder gel, you can paint it on. If you have a gel pot, you must use your nail brush to pick up a small amount. Stay away from the cuticle, and be sure to cover the free edge.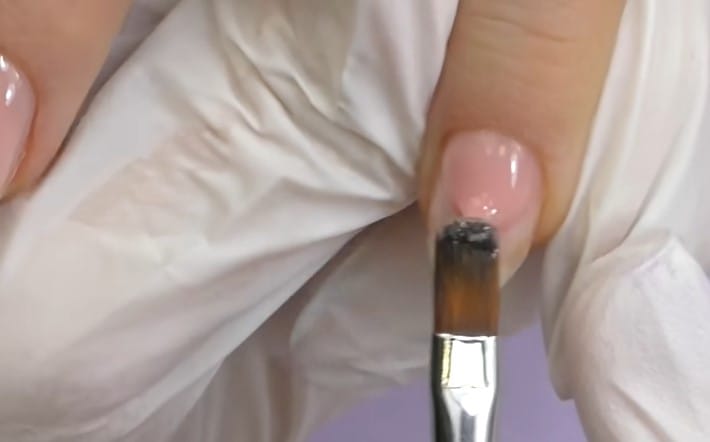 Step 4 Cure under LED/UV lamp
Your chosen hard gel should state what type of lamp it needs to be used with and how long to cure it for.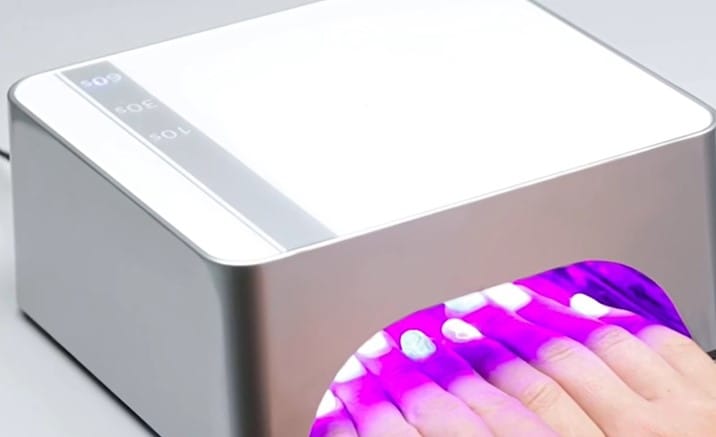 Step 5 Apply a second coat
If needed, apply your second coat and cure again.
Step 6 Clean and file the nail
For this step, use a lint-free wipe and isopropyl alcohol to remove any tackiness.
File the nail by perfecting your desired shape and even out any areas that might be too thick.
Step 7 Apply color or top coat
Wipe the nail clean again, and apply your top coat. If you want a different color, paint on your gel polish and cure again first.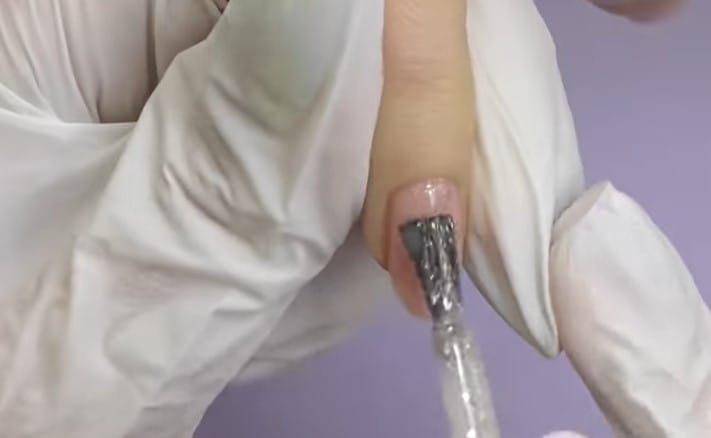 Step 8 Finishing touches
Once all your gel is applied and properly cured, your manicure is complete. Add a touch of cuticle oil for moisturizing purposes.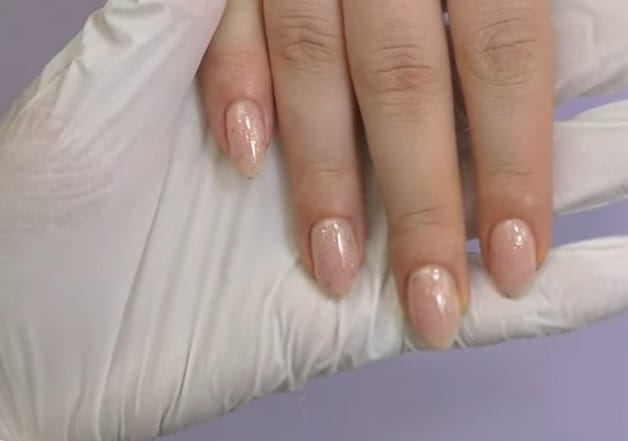 Common Question About Best Hard Gel For Nails
Is there a hard gel for nails?
Hard gel is a nail enhancement like acrylic nails, except it cures in UV light. It is NOT gel polish/shellac/soft gel/soak-off gel. You can put gel polish over the hard gel and extend the nail's length with hard gel, just like acrylic.
Is it difficult to apply the hard gel to nails?
Hard gel is applied to the nail straight from the pot, and each layer is cured under a UV or LED light. The curing process, called polymerization, creates a strong, compact polymer that solvents can't penetrate, which means hard gel can only be removed by filing.
What is the difference between hard gel and builder gel?
The main difference between hard gel and builder gel is that hard gel can not be soaked off using acetone. The best hard gel for nails has to be filed off because acetone can't penetrate it. Builder gels are soft and can be removed by soaking.
Is Hard gel better than shellac?
Gel manicures definitely last longer, and if you like that plush, ultra-glossy finish, it's the way to go.
However, the removal process for Shellac is much gentler on the nails, making switching up your colors easier. Either way, you will have a manicure that lasts longer than basic polish.
Does hard gel ruin your nails?
Unsurprisingly, hard gels are way more damaging than soft gels, although even soak-off gels will likely cause some issues from the 10-minute, and sometimes, even more, acetone soak.
Which is stronger builder gel or hard gel?
The main difference between soft and hard gel is that hard gel is stronger and harder, so it better protects your nails from bending and breaking and stays on longer than soft gel (gel polish).
Does the best hard gel for nails need a base coat?
Experts always advise using a base coat at the beginning of every gel manicure. This is because it provides the perfect base layer for all following coats to adhere to.
Why does the builder gel keep lifting?
Lifting occurs when there isn't a correct bond between the product and the nail plate. Therefore, the best way to prevent lifting is through the proper prep of the nail plate and product control.
Can you infill with hard gel for nails?
To infill, file off the top coat and the color until you reach the hard gel. You can then use the same color of hard gel for your infill.
After you have finished curing, buff over the nail to smooth down the product. You can then wipe with a cleanser and go ahead with your new color coat and top coat.
Is hard gel for nails difficult to remove?
Hard Gel can be soaked off using an acetone remover. You can use our Remover Wraps, Acetone, and foils to soak off your Hard Gel.
It is always a good idea to file off as much of the product on your nails as possible beforehand. Your nails should be properly filed down and prepped for removal to cut down on the soaking time.
Best Hard Gel For Nails Video Tutorial
Products Mentioned In This Article